Submitted by

Admin

on Mon, 07/07/2014 - 22:10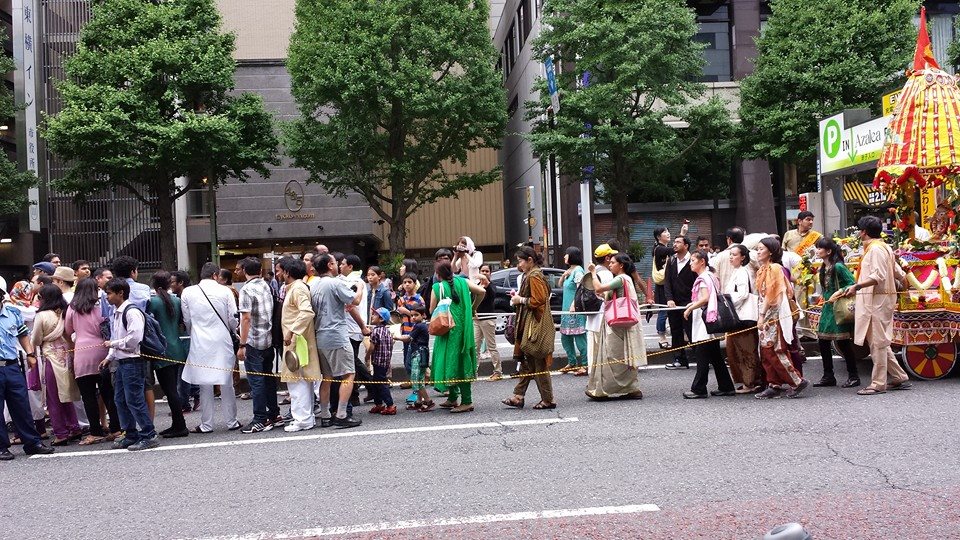 NPO Odisha Community Japan (OCJ) celebrated 2014 Rath Yatra on Siaksho Doro in Kawasaki City (near Tokyo) on June 29th together with ISKCON, ardent devotees and dignitaries from Indian and Japanese establishments. It was the seventh consecutive year that NPO OCJ has organized this traditional Indian chariot festival (matsuri) in Japan. During the event a 3-meter tall chariot was pulled by a thousand participants on the busy street of Shiaksho Doro in front of a large gathering of onlookers. The chariot pulling parade continued for about 90 minutes amidst great sankitarnas by ISKCON devotees and mesmerizing on the road performances by both Indian and Japanese groups.
The Rath was then lifted to the stage the huge auditorium of Kioiku Bunka Kaikan and a multinational cultural program was performed in front of the Rath on stage. The performances were enthralling and truly engrossed the huge audience. The program was inaugurated by Mr. Snajay Panda, Deputy Chief of Mission, Embassy of India and Mr. Atsushi Miura, Vice Mayor, Kawasaki City together with Mr. Yuuji Otani, Kawasaki Ward Mayor, Mr. Terao Uichi, President, Kawasaki International Centre, Mr. Ruko Hira, President, Indian Camber of Commerce in Japan, Mr. Osamitsu Yamada, Chairman, Kawasaki Chamber of Commerce and Industry.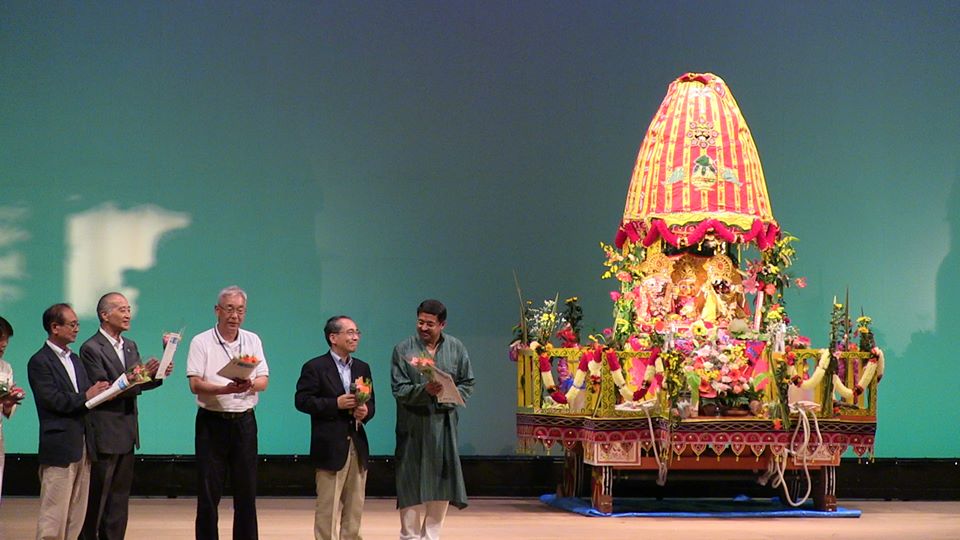 This event cannot be realized without the kind supports from Kawasaki City Office, Kawasaki Ward Office and Embassy of India. OCJ would like to thank all of them and all the sponsors and patrons of the event for their generous support and cooperation, which contributed to the grand success of 2014 Rath Yatra.
The deities returned to the ISKCON temple on a Bhauda Rath Yatra held on 6th July in Tokyo.
Several newspapers and TV channels in Japan and Odisha reported the event.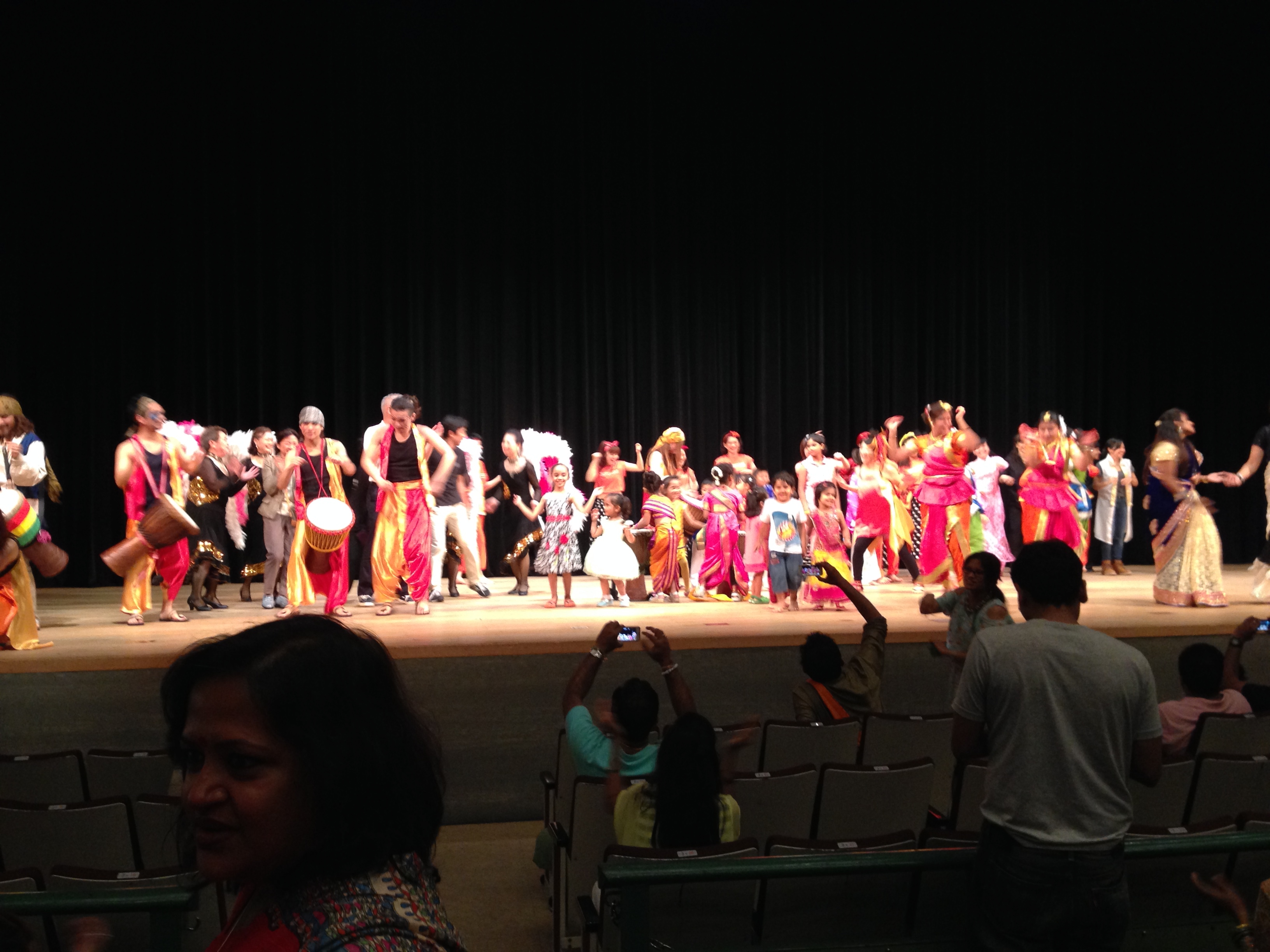 Ratha Yatra 2014 Video: https://www.youtube.com/watch?v=-HEub3RYATk