Submitted by

Anonymous (not verified)

on Thu, 04/07/2011 - 12:07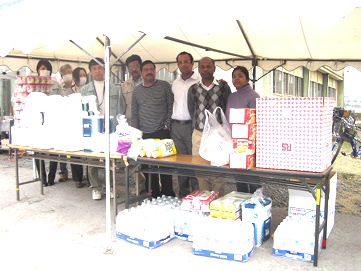 Members of the Odisha Community Japan visited a rescue center in the Tochigi prefecture. The residents of the rescue center enjoyed the Indian curry that the OCJ members carried with them. OCJ members will continue to participate in such voluntary activities and welcome friends and colleagues to join them in future.